Zengin EDI System (ZEDI)
The Zengin EDI System (ZEDI) is a system established separately from the Zengin System in order to replace B2B bulk transfer messages with XML messages (ISO 20022) - the next-generation international standard for financial transactions - and address extended EDI information.
ZEDI enables transaction details and other information on the commercial transaction to be attached to B2B transfer messages, with (1) the aim of boosting efficiency in corporate payment administrative work and improving productivity through automated reconciliation, etc. of accounts receivable, etc., and (2) the purpose of supporting financial institutions' provision of new payment services and promotion of innovation (enhancement of payment and settlement systems).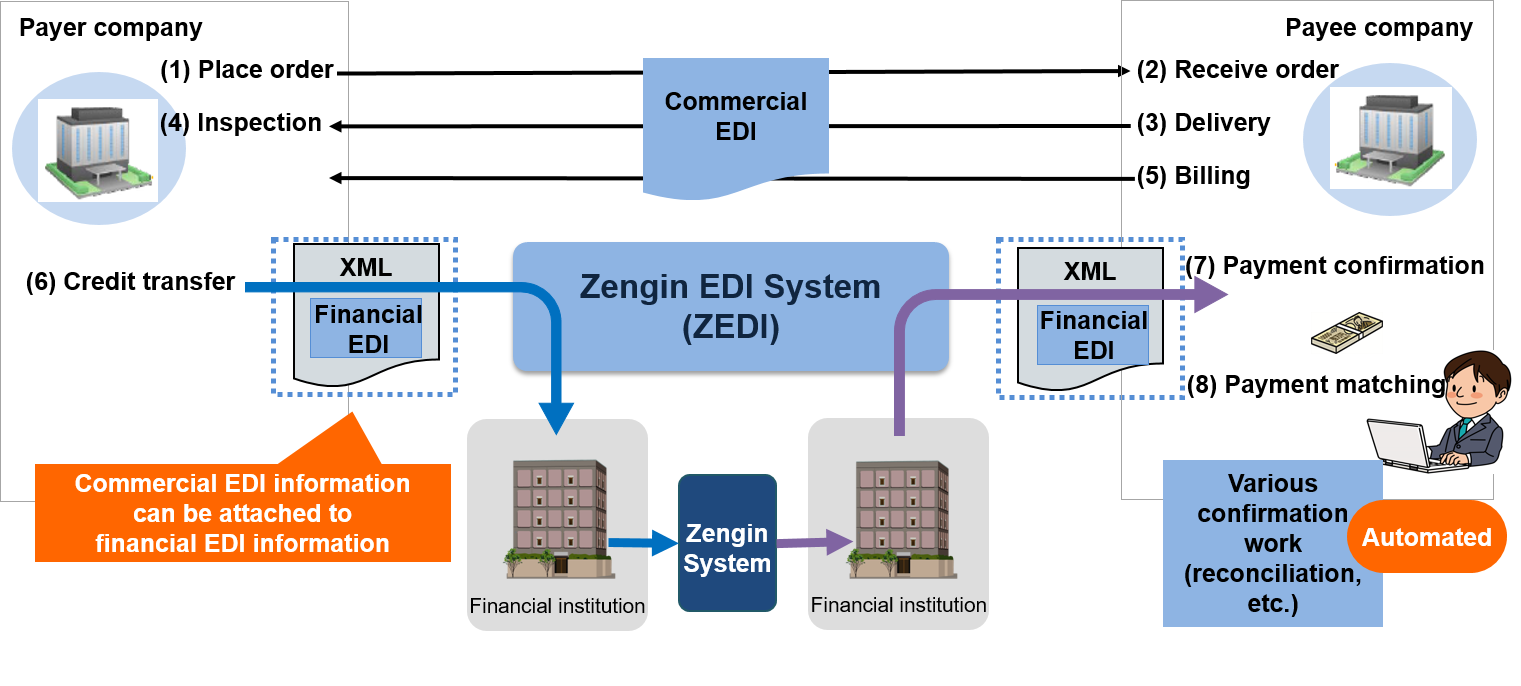 The payee company can obtain information on payment received that is attached with invoice and other information on the commercial transaction, leading to greater efficiency in reconciliation work, etc.
The payer company receives fewer inquiries on payment from the payee company, reducing the administrative work involved in responding to matching inquiries.
*Other reference material will explain about brief introduction of ZEDI framework.
4-Minute Lesson! The More Time System and ZEDI (2:54~)
The Foundation of the Financial System "Zengin System" (19:06~)